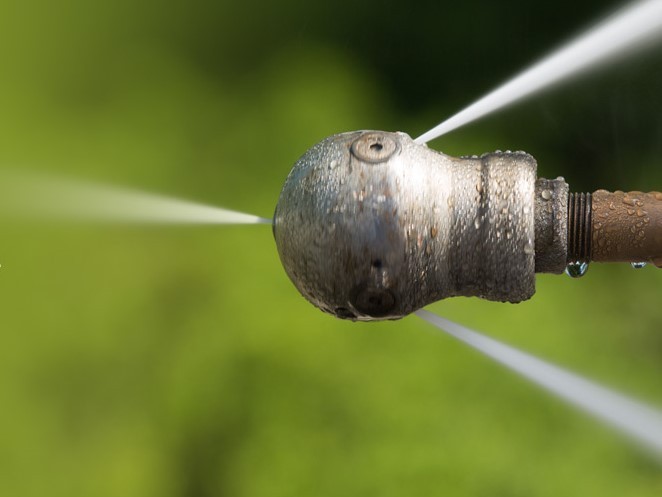 At The Plumbing Doc, we offer hydro jetting as an effective and lasting solution to stubborn clogs and tree roots in drains and pipes. Although this innovative method has existed for some years, there are some property owners that are still not familiar with it until they get sewer repair in Stockdale, CA. To help you understand pipe jetting better, we answer some of the questions we frequently get from our clients.
What's Hydro Jetting?
This is a method of pipe cleaning, used to get rid of severe clogs. It involves using highly-pressured water to remove tree roots, congealed grease, and other stubborn clogs in the pipes. We usually recommend this approach before we proceed with our sewer repair services when other cleaning methods fail to effectively clean your sewer lines and drains.
Is Hydro Jetting More Effective Than Using a Drain Snake?
Yes. Although snaking is a quick and easy way to remove a clog, it doesn't offer the same complete cleaning and coverage as water jetting does. Professional pipe jetting will remove almost all debris throughout your sewer line, making it hard for clogs to form again while we consider whether to repair or conduct a replacement.
Can I Perform DIY Pipe Jetting?
No. Water jetting involves costly advanced equipment that you cannot use without proper training. Always seek professional assistance from a reputable team, like ThePlumbing Doc, for effective and safe drain cleaning solutions that go along with sewer line repair.
Is Sewer Jetting Safe for Pipes?
Generally, sewer jetting is safe for a clogged pipe. However, if it has deteriorated due to wear and tear, it can be vulnerable to damage, requiring complete sewer line replacement.
What Are the Benefits of Water Jetting?
Sewer jetting allows for the quick and efficient removal of clogs. In addition, water jetting can help get rid of large clogs and tree roots that could be blocking your pipes. Sewer jetting also removes grease, hair, minerals, and other debris, leaving your pipes clean and reducing the need for drain and sewer pipe line repair later on.
If you have more questions about sewer jetting or sewer-related services in Stockdale, CA, contact The Plumbing Doc. Call us or fill out the form today to schedule an appointment.